For many people, the stock market presents a complete mystery. They may be unfamiliar with how it works or what goes into making investments. As a result, people become hesitant to invest in the stock market- even if they have the money to do so. If this sounds like you, or if you are a beginner investor, it is vital to know the five most common mistakes when investing in the stock market for the first time. By avoiding these mistakes, you can make smart and profitable investments, so keep reading to learn these five common mistakes first-time investors make.
Have a solid plan in place
First of all, you should ensure you have a solid plan in place that can guide you. When developing an investment plan, you need to review all your finances, put your financial goals, understand investment risks, do plenty of research on investment options, and then build your portfolio and monitor your investments. You can even consider using a stock-picking service like the one Timothy Sykes offers, so you can take your investing to the next level. Creating an investment plan will help you gain confidence and provide an important organization. Like the famous quote goes: "failure to plan is planning to fail."
Investing without doing any research
Investing is a popular method used to increase the amount of money you have by putting money into a financial scheme, property, shares, or commercial venture and expecting to make a profit. The goal with most investments is to buy financial assets and then potentially sell them at a much higher price than the initial price you paid. Investing is beneficial because it can potentially grow wealth and become financially independent. Investing is by far the best way to put your money to work so that your money can increase in value. Before you invest, you must do enough research. A common practice for investors is to formulate the intrinsic value and then compare it to the current stock price to determine if it is undervalued and should be purchased or overvalued and sold. Research helps you understand how your specific market works and looks at past performance to predict performance in the future.
Not diversifying your portfolio
An investment portfolio is a collection of all your financial investments, such as stocks, commodities, and bonds, to name a few. An investment portfolio can include a wide range of assets that have been collected, such as real estate, private investments, and art. A diversified investment portfolio ensures that you don't throw all your eggs in one basket, creating unwanted risk. You don't want all your investment assets attached to one sector or company, so diversifying your portfolio is important because this is how you invest across different companies, vehicles, and categories. The benefits of diversifying your portfolio include achieving long-term investment plans safeguarding your capital, and it benefits compound interest.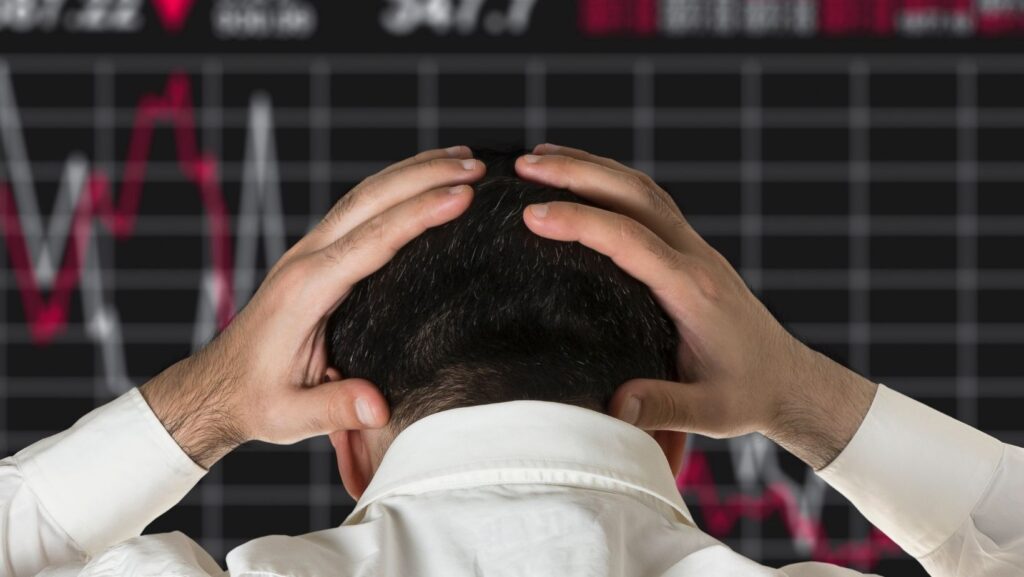 Focusing on short term investments rather than long term goals
A short-term investment is an investment that is likely to mature to cash within 1 year. People usually invest in short-term stock or bonds with the idea to cash in quickly, and because these assets are liquid, the owner can access them quickly. As much as short-term investments promise quick money, long-term investments are the better option because they tend to generate high returns on the total investment and are generally lower risk than short-term investments. You can expect more profits with long-term vs. short-term so keep this in mind when deciding where to invest your money. Don't be influenced by instant gratification.
Panic selling when the market takes a downturn
Investing can be stressful, and many people start panic selling when things aren't looking promising. This should be avoided because every downturn bounces back. However, panic selling also puts you at risk of missing opportunities for much bigger gains, so it should be avoided at all costs. To avoid panic, you should study past downturns and always have a plan if needs be, silence the noise and refocus your long-term goals.