What is the one thing that you notice all over social media? Whether you are a marketer or simply a consumer of these platforms, it is impossible not to notice the profusion of videos all over the web. Videos as a medium of promotion have existed for some time now. Earlier it used to be TV or theatrical ads, then it was YouTube, and now every social media platform has its own video feature.
Short video platforms like TikTok or Instagram Reels are a household name. Any savvy marketer will know that this is a great opportunity, waiting to be explored by any brand. Whether you have been including videos in your marketing plan for some time now or starting afresh in 2022, video marketing is now a must for every brand.
What is Video Marketing?
In the simplest terms, video marketing is the use of videos to promote your brand. This can be done via video ads on television, informative videos on your brand website, or regular videos on various social media platforms.
Why Go for Video Marketing?
The reason video marketing is increasingly becoming important is that videos are the most engaging medium of communication. A good concept is all that is needed for your audience to connect with your videos and make them engage with the brand. This is why video marketing is an indispensable component of any marketing strategy. The results are a testimony to the effectiveness of the medium.
The website engagement increases by 86% if there is a video on the home page.

Two-thirds of the viewers prefer watching videos to find out about a product as opposed to reading about it.

Retention of the brand message goes up to 95% with videos.
Here are a few video marketing tips that can come in handy and be a part of your brand marketing strategy in 2022:
Use of Enhanced SEO
One of the biggest factors that lead to brand awareness in the digital world is Search Engine Optimization (SEO).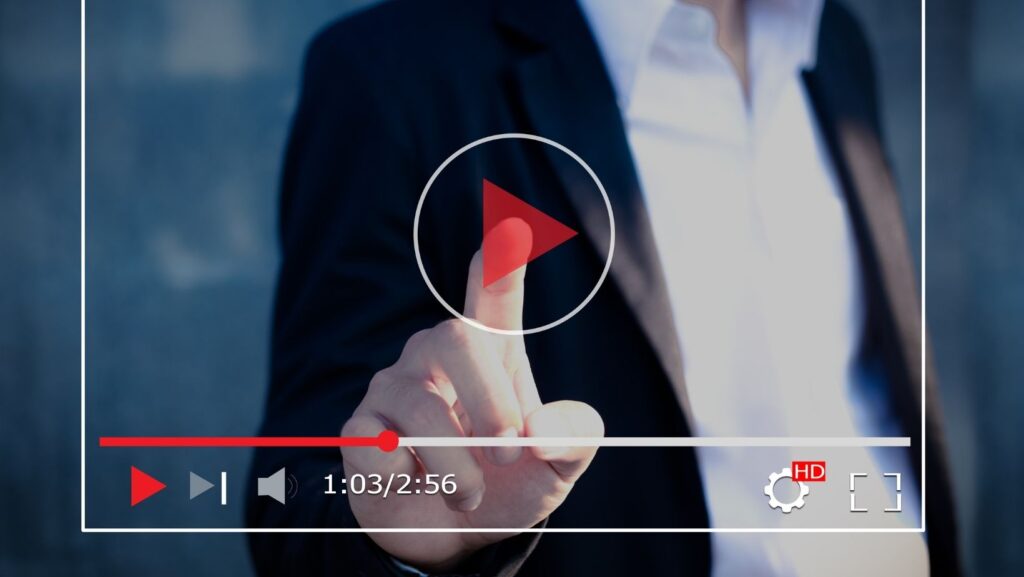 This is taken a notch higher with the video content. First, the video content can be embedded with relevant keywords using any online video editor. Next, the search results are led by video results, as these help the user much better than text. Having video content can help your brand rank higher in search results.
Aim at Increasing Website Traffic
The ultimate aim of any brand is to drive traffic towards their website and then convert that into sales. Videos can certainly help with the first part. Whether it is through organic search results or via the links embedded in your promotional video, you can lead the traffic directly to your website. If your website also has video content, the visitors are found to spend more time on the site—again, a favorable outcome, especially for your SEO. Embedding a link on the video, with the help of an online video editor, is extremely simple these days.
Influence Customer Choice
An extremely difficult and yet rewarding outcome for any marketer! Given that a nicely conceptualized video engages not just with the audiovisual senses but also the emotions of the viewer, videos are a great tool to influence purchase decisions. Add to it the compounding effect of peer acceptance via social media, and you have a winning combination.
What Kind of Videos to Use?
With such a powerful tool at their disposal, marketers must be careful to optimize the use of videos as part of their marketing plan. While TV or theatrical ads may need bigger budgets and good production values along with expensive editing software, social media has leveled the playing field to a great degree.
Now, all one needs is to identify the brand voice, choose a great concept, and make a video that can then be posted on social media. The biggest help comes in the form of any good online video editor that makes editing these videos a breeze. Great production value is not as critical as getting the message across on social media. Here are some categories of videos that work very well with the audience.
Informational
There is no beating the importance of these videos. Whether you are introducing your brand, your product, or the founding team, informational videos will always be required. Making these videos creatively and interestingly can pull in and engage the right audience. If you have relevant clippings readily available, why not use a video editor to make an interesting story about your brand. The audience will get to know your brand and what to expect from this informational content.
Guides / How-to
Another extremely popular category of videos, especially on social media. These videos are especially useful if you are launching a new product in the market. Consumers prefer to watch a video showing them how to use the product or addressing a specific query around the product. Putting together a how-to video with the help of an online video editor is easy these days.
Testimonials
The testimonial content never goes out of fashion. Of course, it has progressed from 2-line texts to short video format. The customers tend to relate more to a product if they see other users, similar to themselves, using the product and benefiting from it. A great way to use this in your communication strategy is to record short clips with your existing users. These can then be stitched together with a video editor to make a complete testimonial video.
Other Trends
Apart from these, there are several other emerging video trends driven largely by social media that a marketer can leverage. These include live video streaming, 360o videos, and videos with embedded links. Each of these has a specific use case that should be effectively assimilated by the brand in their video marketing plan.
Build your Video Marketing Strategy
Now that you know how important videos are going to be for your brand, why not build a strong video marketing strategy for 2022? Identify your audience, brainstorm concepts with the team, shoot the videos, use any online video editor to make cohesive videos, and then post consistently. The results will justify all the efforts you put into it.