The pandemic has forced people to turn to other ways of staying active and keeping fit. For many, Strava's hardcore fitness following is the answer. What started as a simple platform to track one's runs has transformed into a community of millions of global users motivated to stay fit and active under difficult circumstances.
In this article, we will explore what makes Strava's hardcore fitness following so popular and successful during this time.
Definition of Strava
Strava is an online community of athletes who are striving for fitness excellence. This fitness sharing and tracking platform allows its members to share their activities, track workouts and analyse training data to attain their goals.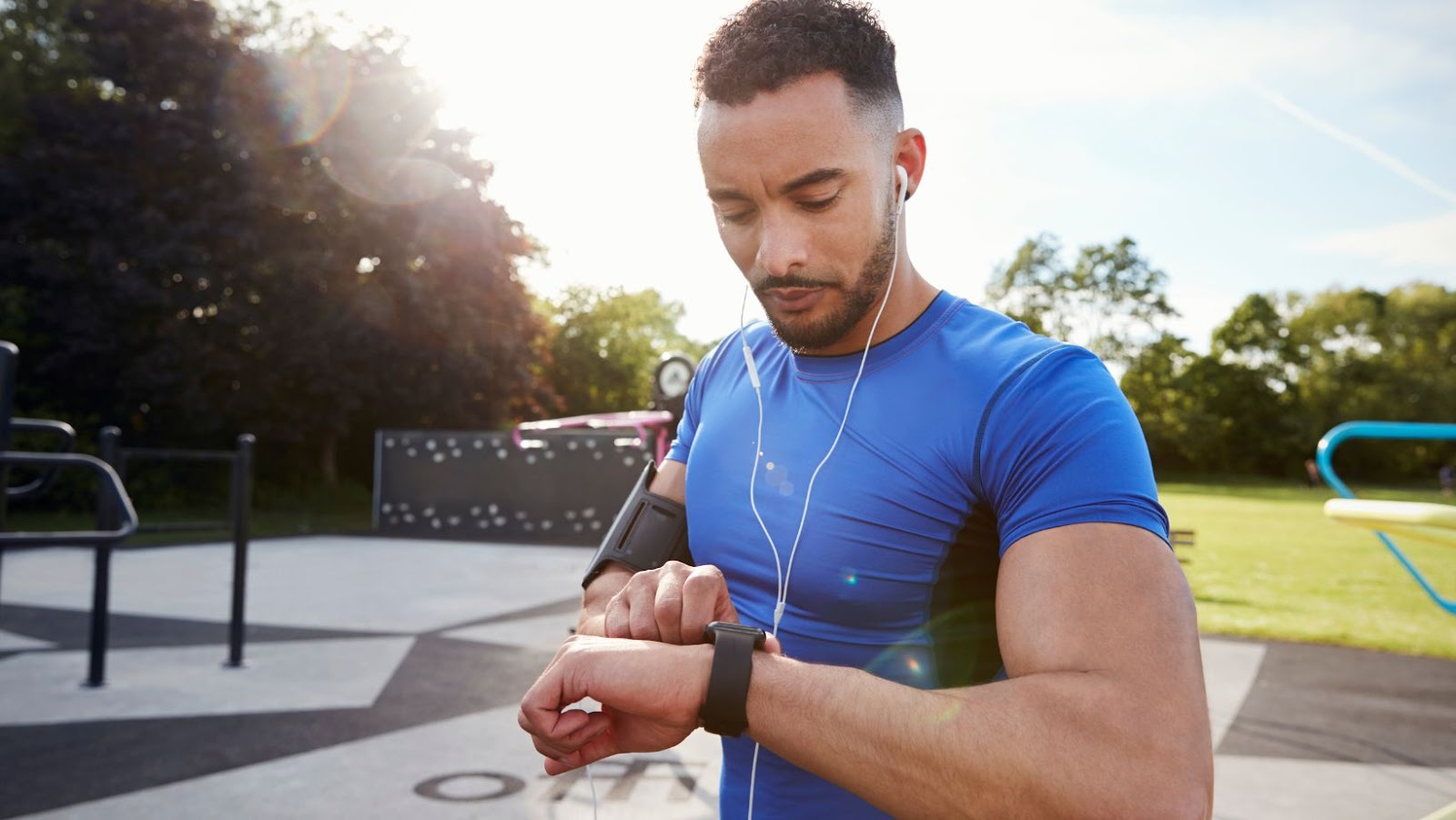 Unlike other fitness tracking websites, Strava focuses on developing a hardcore fitness following by encouraging members to push themselves beyond the limits. Strava creates a fun and competitive environment with its friendly leaderboards, personal records, achievement awards and structured challenges. The social aspect of Strava also encourages friendly competition and support among members as they encourage each other to reach their personal bests.
Overview of Strava's Hardcore Fitness Following
Strava is an online fitness tracking site used by millions of people around the world. It has developed a strong following among those who consider themselves hardcore fitness enthusiasts – those who go above and beyond their fitness goals and strive to push themselves further every day.
At its core, Strava's users are motivated to improve their health, wellness, and overall performance. As part of this motivation, they participate in activities like running, cycling, swimming, climbing hills or mountains, surfing waves or snowboarding down mountains. In addition, they track their activities on the platform and can connect with other users or follow professional athletes to get inspired.
Aside from having the opportunity to track their activities on the platform, Strava also allows its users to access detailed analytics that show them how far they have come in terms of performance over time. This data can be used as a measure for progress – for example:
distance ran;
calories burned;
time taken for various workout routines;
comparisons against personal bests;
etc.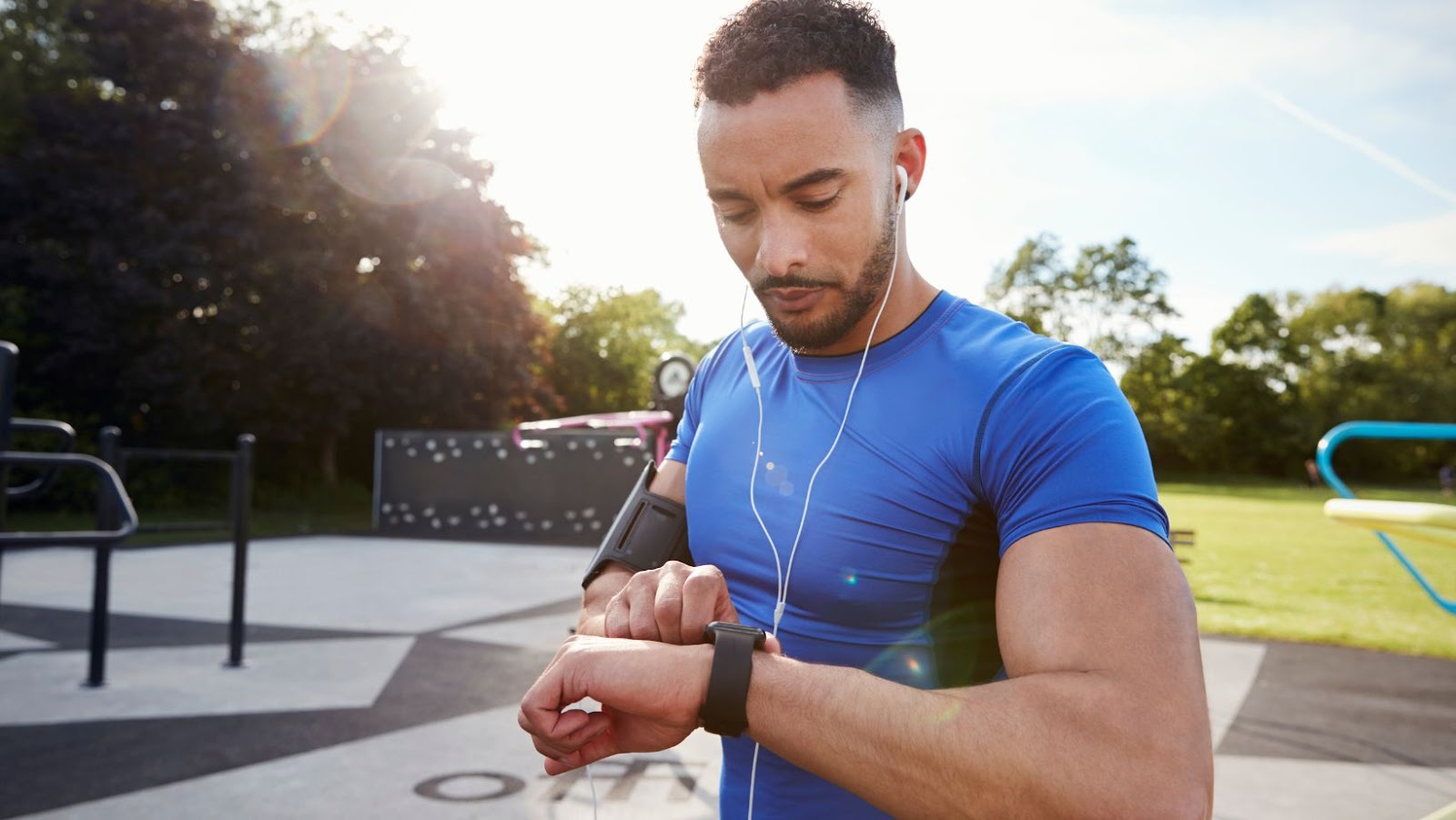 For these hardcore fitness followers that use Strava as one of their motivation sources – it serves as both a tool and an outlet for achieving performance goals set by themselves. By using it in such a way they are not just looking after their physical health but also growing mentally and emotionally through a one-part competitive spirit mixed with self-improvement all rolled into one accessible platform.
Strava's Impact on the Fitness Industry
Strava has become a powerful force in the fitness industry, with its vast array of tracking options and steadily growing user base. Its hardcore fitness following is powering through the pandemic, as Strava's popularity continues to rise. Strava has something for everyone, from avid hikers to hardcore cyclists.
In this article, we'll take a look at how Strava is impacting the fitness industry and how its users are leveraging the platform to keep their health and fitness goals on track:
How Strava has Changed the Way People Exercise
Strava is a fitness tracking app that has revolutionised the way people exercise today. Launched in 2009, the app allows users to track their routes and workouts, compare their time against rivals, and compare their performance against friends. Strava also enables athletes to create challenges and goals by creating personal bests.
The social aspect of Strava is one of its main attractions. Seeing how you stack up in speed or distance against others on the same course motivates many passionate athletes to push themselves harder than ever. It also allows athletes to create informal competitions with friends or become part of groups with like-minded individuals chasing the same goals or just wanting to stay active together.
The main feature that makes Strava different from other fitness apps is its segment feature. Users can compete against each other on specific sections or "segments" of a route when enabled. This creates an intense competition between athletes on particular sections where they can try and beat each other's time as they improve their performance over time. On top of this, sharing photos and stories associated with individual activities creates a truly engaged community as well as functional accountability for athletic goals set by users within it.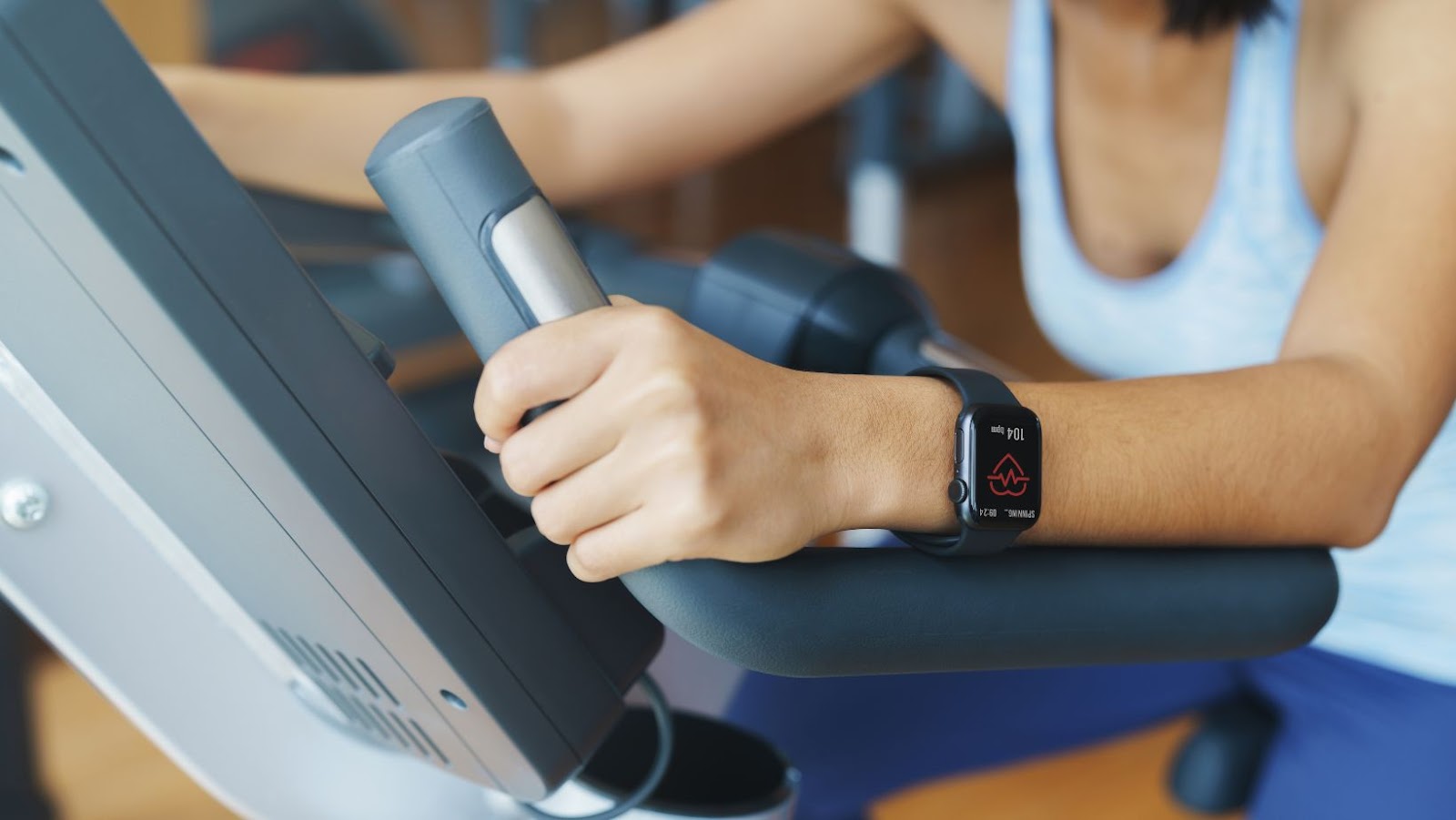 In addition, Strava also provides essential metrics that directly translate into tangible performance improvements such as pace analysis and even an in-depth Power Monitoring function designed specifically for cyclists which provides detailed wattage measurements and even an FTP calculation tool that helps you understand what your body needs for optimal performance gains without risking injury overtraining due to excessive efforts at any stage in your training program.
Thanks to all these features combined, Strava has become a key piece for serious athletes looking for accountability every step of the way towards achieving their fitness goals as well helping them stay connected with fellow journeyers in pursuit of common objectives from around the globe.
How Strava Has Helped Fitness Enthusiasts Reach Their Goals
Strava is a social network for athletes that allows users to track and share their fitness activity, find and follow friends and athletes, analyse their fitness performances, and compete with others to stay motivated. Since its launch in 2009, Strava has created a powerful platform for fitness enthusiasts by allowing them to visualise their progress in new ways.
Strava's tracking capabilities offer instant feedback on how users progress toward their goals. The detailed data it supplies assists users in monitoring everything from overall speed and distance to heart rate and elevation gain. This helps people identify areas where they can improve and develop their performance over time. Strava also allows users to pool resources by joining group rides or creating their challenges.
Not only does Strava inspire individuals with its detailed tracking abilities, but it also offers personalised notifications from friends when someone is outside of the predetermined goal range that was set at the start of training. Additionally, participating in leaderboards encourages competition among athletes who create benchmarks that can be used to measure progress or strive for personal bests in segments or events. Finally, by making goals visible on the app's public leaderboard feature, other users are inspired by those striving for excellence – which ultimately leads to a greater degree of camaraderie throughout the fitness community.
Strava's Hardcore Fitness Following Is Powering Through the Pandemic
Strava, a popular fitness tracking app, has gained a large following of hardcore fitness enthusiasts who continue to power through the pandemic despite its many challenges and restrictions.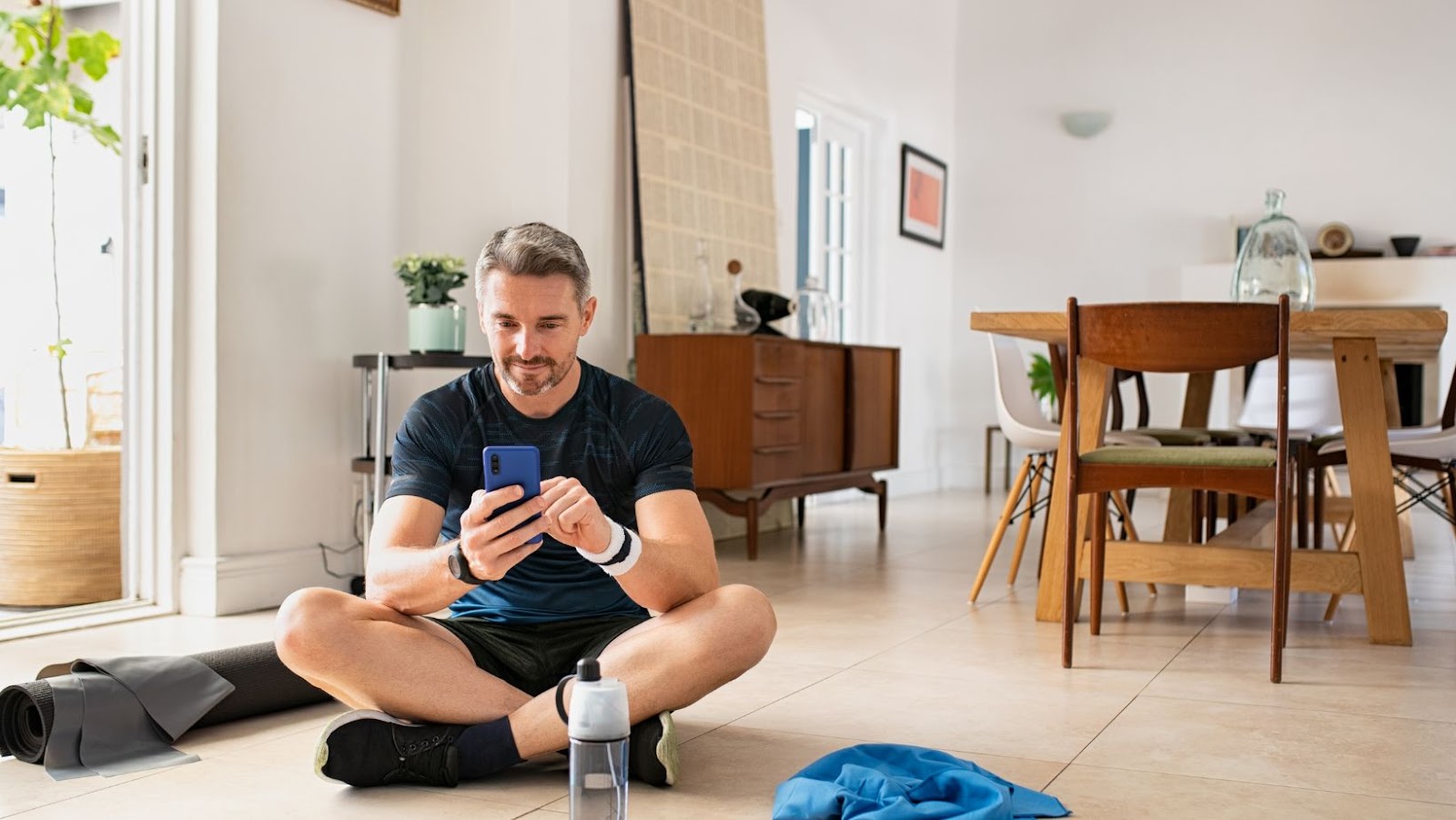 From mental health benefits to challenging yourself to physical health benefits, there are plenty of benefits to having a hardcore fitness following on Strava. Let's explore Strava's hardcore fitness following and why it became increasingly popular during the pandemic.
How Strava Has Adapted to the Pandemic
Strava, the top tracking and performance app for endurance activities like running, cycling and swimming, has been steadily growing in popularity during the pandemic. With more people homebound due to the restrictions imposed by COVID-19, Strava offers a way to stay connected with fellow athletes while achieving personal fitness goals.
Despite the challenges of reduced access to organised sports and gyms in many areas, Strava has seen an impressive number of users join its fold. The platform's data shows that total workouts across all three core activities – running, cycling and swimming – have increased exponentially from February 2020 through June 2020. This figure indicates a hardcore user base that continues to use Strava despite their reduced access to external resources for physical training.
The platform has also expanded its services by offering additional features such as Virtual Races, which enabled users to track themselves against one another in a virtual environment, resulting in intense but friendly competition amongst members. This innovation enabled dedicated athletes who would otherwise be unable to race together due to restrictions from sporting events or geographical boundaries, an opportunity to still achieve their individual fitness goals during these trying times.
With millions of members engaging daily and new companies joining forces with Strava each year – notably the recent Polar Flow – Garmin partnership with World Triathlete Bradley Smith – it's certain that this hardcore network will only continue to grow larger as it provides users around the world with reliable access for personal development & motivation through physical activity during these global challenges.
Impact of Strava's Hardcore Fitness Following on the Pandemic
As the Covid-19 pandemic put a hold on traditional sports and fitness activities, many turned to virtual activities and social media platforms as an outlet to maintain their physical activity. One of these platforms, Strava, has an incredibly loyal fanbase of hardcore athletes who have continued pushing their limits during lockdown. Strava has acted as a great platform for training and keeping motivation up in such an isolated time – granting them an opportunity to connect with other athletes, find new routes and challenge themselves in tough weather conditions.
When the pandemic hit, dedicated athletes began using the platform significantly. Strava's activity data shows that activity overall was 7% higher during 2020 than in 2019 – mostly from running, cycling and group fitness classes. Throughout the year recreational adventures such as hiking continued to be popular, but some runners decided to take it up a notch by participating in virtual events hosted by Strava. As a result, in 2020 people participated in 11 million segments – this being small sections on a route where users can race against each other or their previous personal bests over again – making them more popular than ever.
The intensity of hardcore users' workouts has also increased during the pandemic compared to pre-Covid levels according to researchers at the University of Sheffield's Centre for Sports Science. A key finding showed that those who regularly exercised before lockdown ran more miles at higher speeds per week during lockdown than before – burning 38% more calories post lockdown versus pre-lockdown experiences. They concluded that while there hasn't necessarily been an increase in total exercise time since 2019 – there was indeed an increase in intensity level which could be due to Strava's ability to track progress easily over time with separate leaderboard rankings leading each segment run or completed route.
Overall Strava has positively impacted staying active throughout the pandemic – giving hardcore runners the opportunity to challenge themselves within their community (albeit virtually) bringing about friendship and creating new records almost every day!
tags = internet service for tracking physical exercise, mostly used for cycling and running, social network geared to athletes, strava ceo michael 170m 3mchafkinbloomberg, strava michael horvath yoy 3mchafkinbloomberg, strava michael horvath 2m 3mchafkinbloomberg, strava michael horvath 170m 3mchafkinbloomberg, strava ceo michael horvath 3mchafkinbloomberg, strava ceo michael yoy 2m 3mchafkinbloomberg, strava ceo horvath yoy 2m 3mchafkinbloomberg, strava ceo michael horvath 170m 3mchafkinbloomberg, strava michael 170m 2m 3mchafkinbloomberg, strava ceo michael yoy 170m 3mchafkinbloomberg, connects millions of runners, cyclists, hikers, walkers through an app