Throwables may seem like a small component of PUBG Mobile, but it is still an important part of the game that everyone should try to familiarise themselves with. With the right throwable or grenade in hand, you could make or break the game.
So in this article, we're here to help you understand how to use your throwables and the various types available in the game. And if you require more of a boost to your gameplay, you could get some PUBG Mobile UC here. There's an ongoing promotion, too, if you use the redemption code NEWVISA at OffGamers checkout.
Anyways, let's get into the article!
Types of Throwables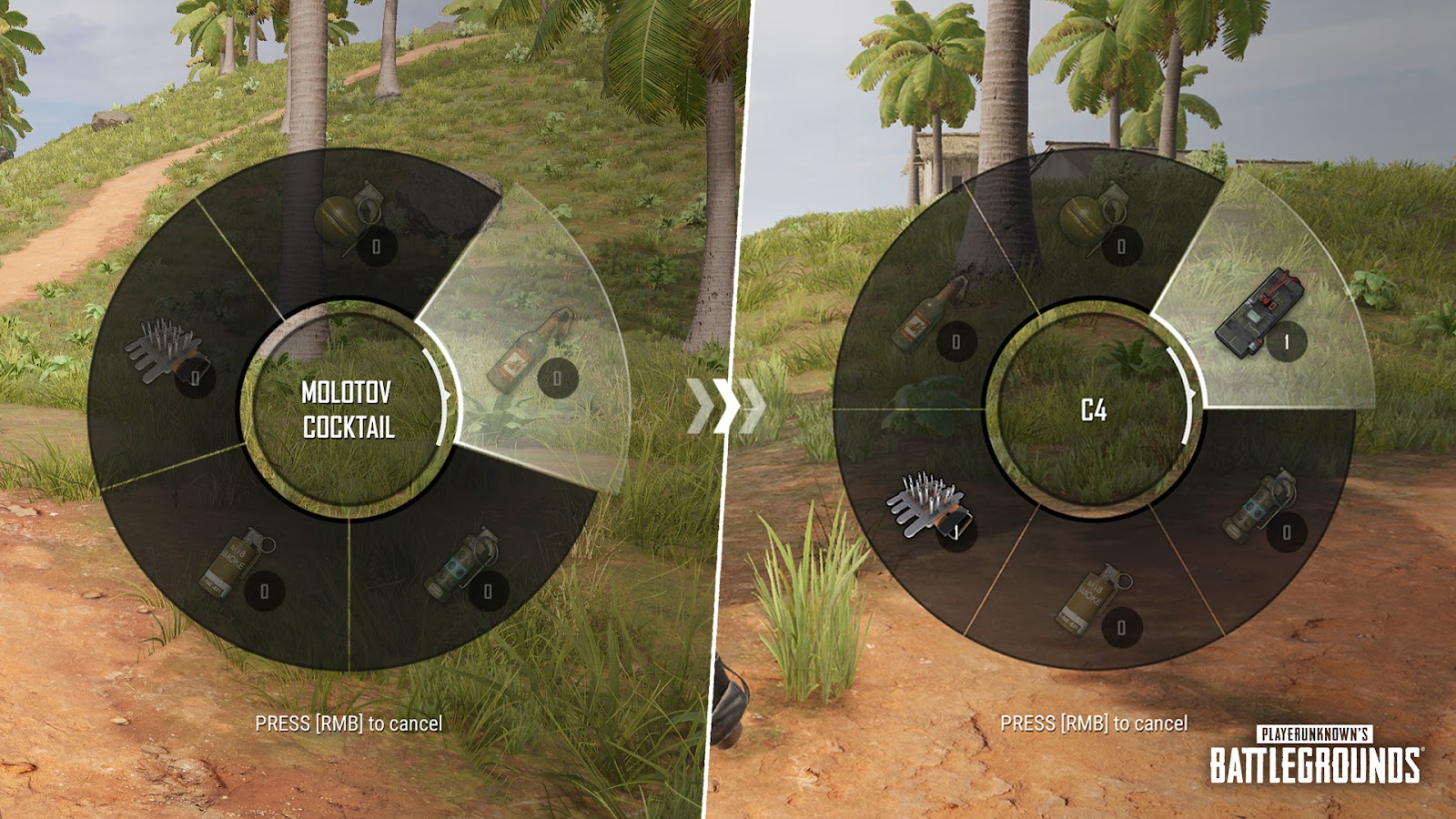 There are currently seven types of throwables that you can choose from in PUBGM – Frag Grenade, Molotov Cocktail, Smoke Grenade, Stun Grenade, Sticky Bomb, Decoy Grenade, and Blue Zone Grenade. Each of these throwables has its own uses and damage output. All of these could be summarized below:
Frag Grenade
Throw Time: 1.3 seconds
Blast Time After Cook: about 5 seconds
The Frag Grenade is great for group situations where players are hiding in buildings. You can easily flush them out by throwing a Frag Grenade into their hiding spots. It also deals substantial damage.
Molotov Cocktail
Throw Time: 1.3 seconds
Blast Time After Cook: No cooking time, immediate blast upon contact
The Molotov Cocktail doesn't blow up like the rest of the throwables on this list. Instead, it creates fire in the surrounding area. It doesn't deal as much damage, so best thrown directly at the hiding spot of your enemies. This way, they'll get a direct hit and greater damage.
Smoke Grenade
Throw Time: 1.3 seconds
Blast Time After Cook: about 3 seconds
The Smoke Grenade is one of the best throwables in the game as you can use it in any situation, especially challenging ones where you're stuck. Just make sure not to set it off at your hiding location, or it will alert your enemies. This one doesn't deal damage but is more of a cover for you to make your move.
Stun Grenade
Throw Time: 1.3 seconds
Blast Time After Cook: about 2.5 seconds
Players who are not familiar with the Stun Grenade often label it as the most useless one. But it is great for blinding your enemies and taking them out. Simply strategize beforehand.
Sticky Bomb
Throw Time: 1.3 seconds
Blast Time After Cook: about 3 seconds
The Sticky Bomb is useful to break down walls to hidden locations, or if you know, there are enemies behind a wall. It's good for breaking into a place but not for damaging enemies. The Sticky Bomb was previously known as the C4.
Decoy Grenade
Throw Time: 1.3 seconds
Blast Time After Cook: about 3 seconds
The Decoy Grenade lets out the sound of a firefight when unleashed, either scaring your enemies to reveal their position or distracting them. Although, this grenade is not waterproof, so don't chuck it into the water, or else it's a waste of a good grenade.
Blue Zone Grenade
Throw Time: 1.3 seconds
Blast Time After Cook: about 3 seconds
The Blue Zone Grenade creates a temporary blue zone in the surrounding area as big as 10 meters for 5 seconds. This blue zone inflicts damage on players trapped in it, and the damage can be stacked with more Blue Zone Grenades. If you're using this grenade in a Blue Zone itself, the damage is stacked as well.
Cook it Right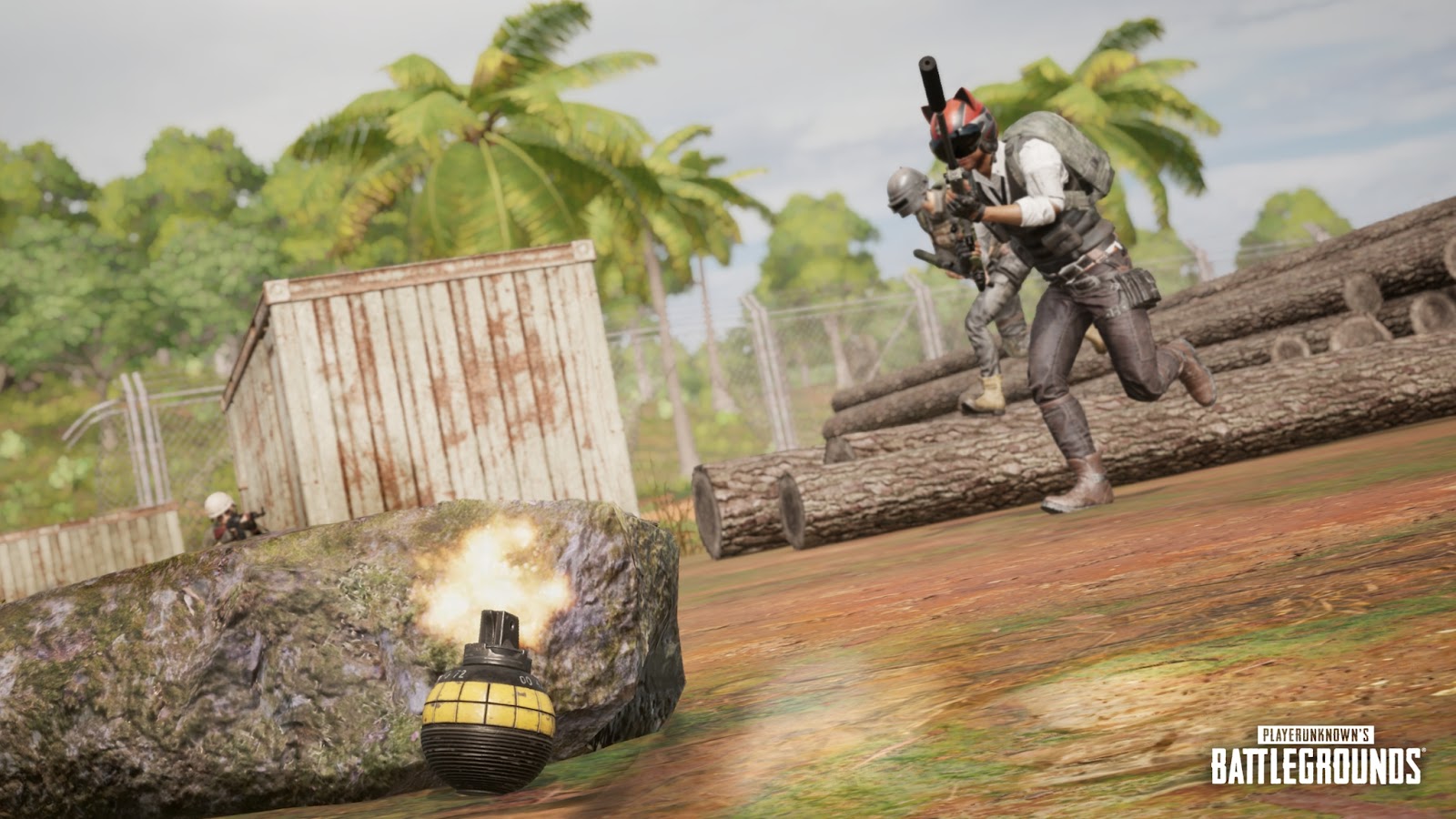 Each of these throwables has its own respective blast time after cooking – this refers to the moment you pull the pin or activate the throwable until it explodes. So in order to get the most damage, you'll have to time it right. Just hold on to it for the right amount of time and toss it, but don't take too long, or it'll explode in your hand.
This is also important as you'll probably need to make your own escape or figure out when to storm into the place as you try to catch enemies that are disoriented.
Take Account of Distance and Mobility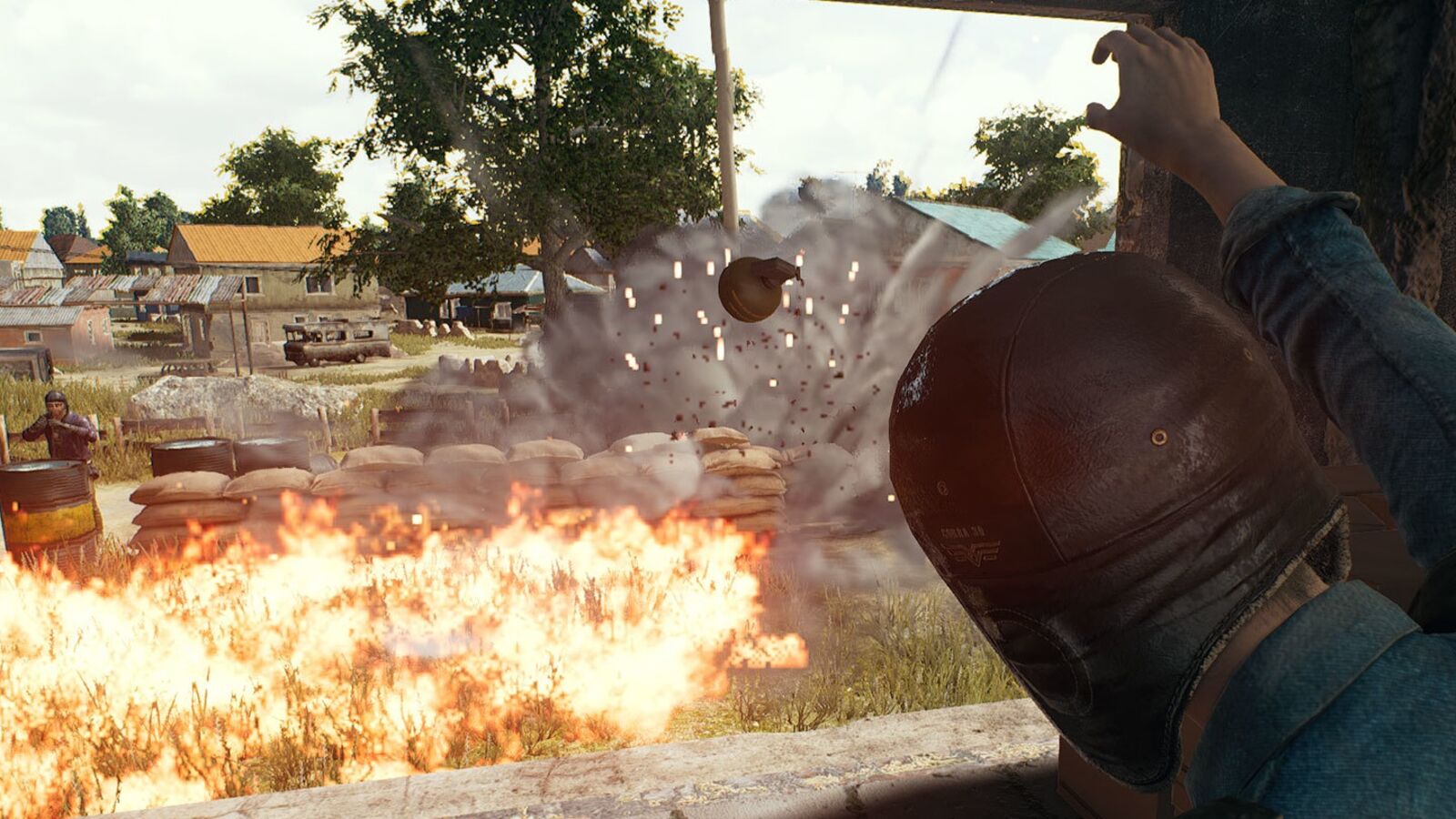 Gauge the distance between your throws before you let go. You can even jump while throwing to make up for some distance; just make sure to throw the grenade or throwable at the peak of your jump. In this sense, timing is important.
The great thing about using throwables is that mobility is of no issue. Depending on the situation, you could crouch or crawl and toss a throwable. If you're opting for stealth, crawling and crouching are great ideas.
Practice Your Trajectory and Angles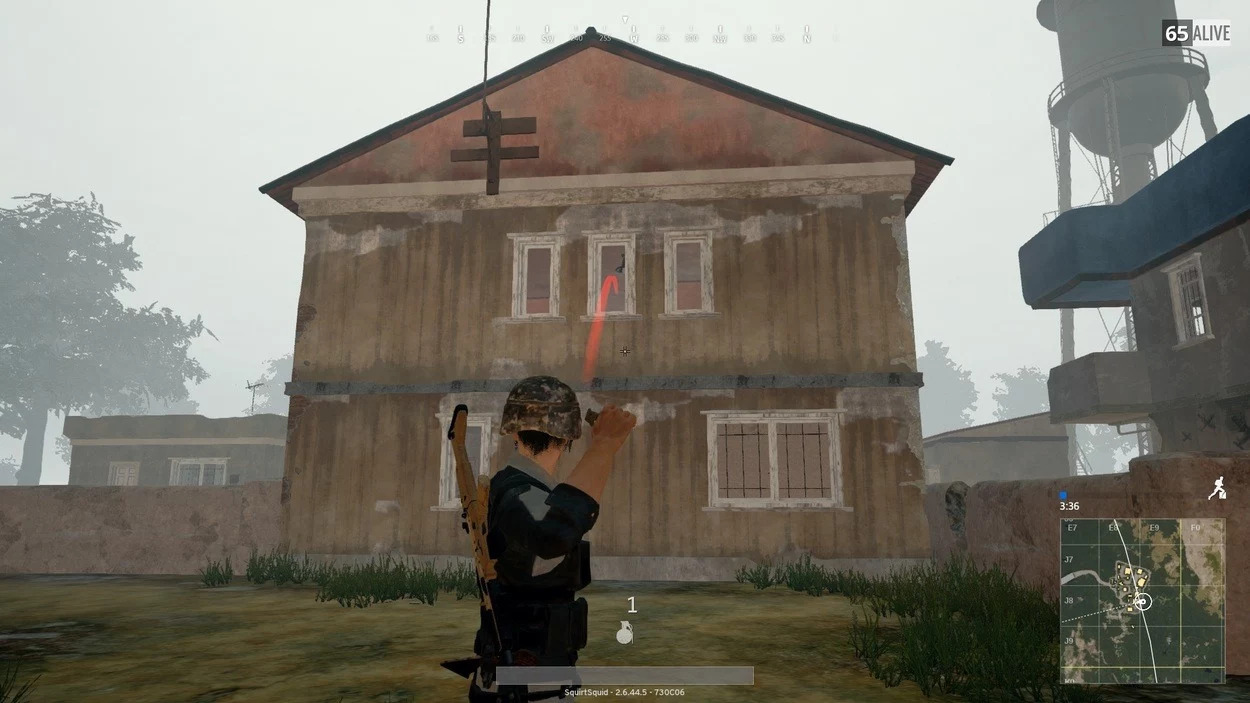 The optimum throwing angle would be at 45 degrees, and make sure to throw it at an upward angle for maximum distance. If the spot that you're aiming for is further than 5 meters away, make sure to aim and correct your trajectory. You can also bounce your grenades off walls or objects; just make sure your angles are right.
Make sure you know where you want to toss your throwable off to before activating or cooking it; we don't want a disaster on our hands. Open windows or over ledges are great spots to throw grenades and throwables if you're trying to flush out enemies.
Learn To Use The Right Throwable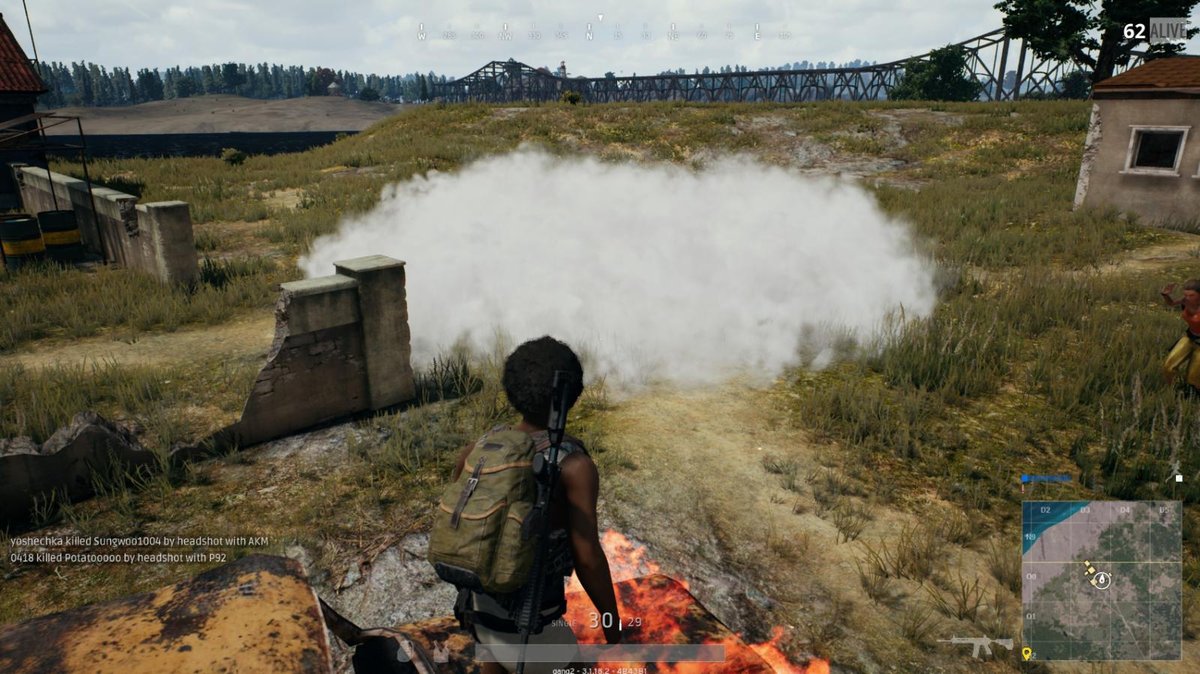 As previously mentioned, each throwable has its own unique ability and circumstances they work best. Get to know when to use your throwables and how they can save you in different situations. This allows you to not waste time and precious throwables in the wrong situations.
Plus, using the right throwable or grenades in the right situations can actually save your life in the game. It can also be a deciding factor that leads to your victory or loss.
To Conclude
Throwables are as important as any other weapon in the game and shouldn't be overlooked. To put your skills to the test, you can even join in on the Grenades Only Challenge or Throwables Only Challenge that was trending on social media at some point. It's definitely a fun twist to playing a game dominated by all sorts of guns and artillery.