Wagestream, a UK-based fintech delivers financial wellness services to employers and employees, recently announced a successful fundraising round. They have closed their biggest Fintech-for-good fundraise with £80 million in the bank.
This latest fundraise is a remarkable milestone for the company and will enable them to expand their services further.
This article will examine what Wagestream has achieved and its potential impact.
Overview of Wagestream
Wagestream is a London-based fintech company that provides employees real-time access to their wages. Founded in 2016, Wagestream operates in the UK, US and Poland and enables employees to manage their finances better by helping them take control of when, how and where they receive pay.
The recently announced fundraise will enable Wagestream to further its mission of providing financial security for as many people as possible. In addition, the company has discussed plans to use the new funds to continue expanding in Europe and entering new markets including India and Indonesia.
This "fintech-for-good" raise further reinforces Wagestream's impact on financially underserved employees worldwide. Wagestream's platform makes it easier for staff to access their hard-earned income faster and allows them to remain connected with their employers through direct communication channels and automated payroll processes. In addition, the increased funding provides an opportunity for Wagestream to focus on positively influencing more countries around the globe by improving financial inclusion for everyone, regardless of location or socioeconomic standing.
'Fintech-for-good' Definition
'Fintech-for-good' is an umbrella term used to group technologies, business models and initiatives that positively impact financial inclusion, development and sustainability. It refers to using technology in financial services to develop strategies, systems and solutions that improve people's lives. This technology field applies existing technologies and cutting-edge innovations such as blockchain and AI to help underserved populations and marginalized communities better connect with the global economy.
Examples of 'fintech-for-good' include digital banking, payment processing systems for low-income citizens, microloan applications, digital wallets for remote areas without access to traditional banking services and international remittance platforms connecting people from different parts of the world. These technologies help increase economic opportunity for individuals around the world by providing access to financial services that were previously out of reach.
By providing easier access to financial instruments such as loans, savings accounts and debit cards, 'fintech-for-good' helps lift people out of poverty while promoting economic growth in developing regions.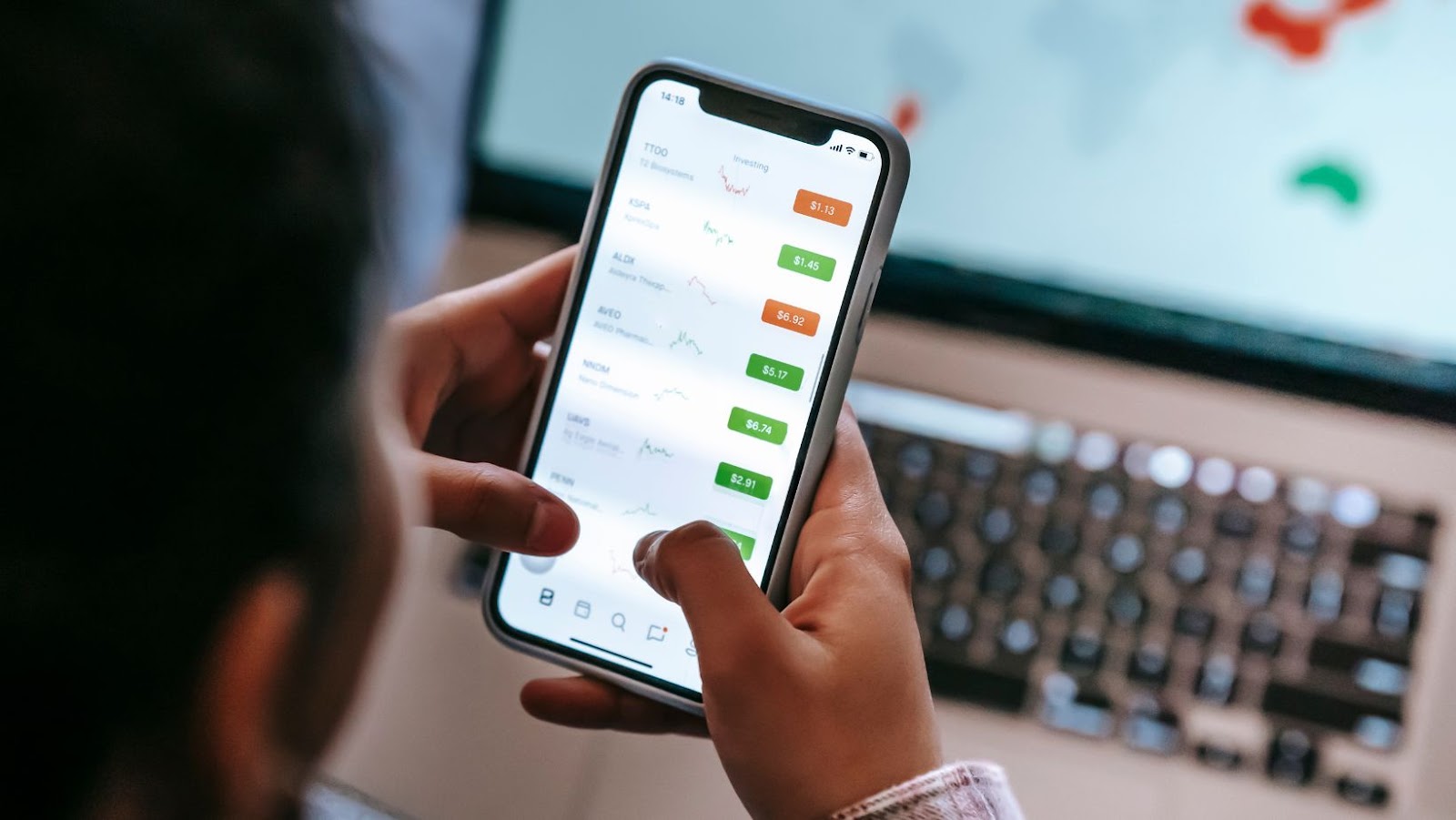 Wagestream closes largest ever 'fintech-for-good' fundraise
Wagestream, a London-based fintech for good, has announced that it has closed its largest fundraising round – totaling £60m in investments from venture capitalists.
This news comes as a significant milestone for the fintech, which provides real-time salary advances and financial education to employees of companies that sign up to its services.
In this article, we will be looking at the details of this fundraising round and what it could mean for the future of Wagestream.
Amount Raised
Wagestream, a U.K.-based 'fintech-for-good' startup, has closed a record £50 million ($67.6 million) fundraising round. This was reportedly the largest ever fundraise for a fintech company dedicated to helping people in financial need. The funding comes from Goldman Sachs Growth Equity and existing investors' existing partners and includes Common Wealth, Kindred Capital and General Catalyst.
The funds are set to bolster Wagestream's payroll-integrated product offerings and invest in more customer-focused research and development to meet customer needs. In the past year, Wagestream has fully integrated its platform with Sage, IRIS Software and BBC, making it available across 130,000 employers that provide regular income to 10 million employees in the UK alone.
This fundraise is expected to further accelerate Wagestream's already rapid growth by enabling them to employ more people globally and finance larger scale products deployable on enterprise payroll systems worldwide.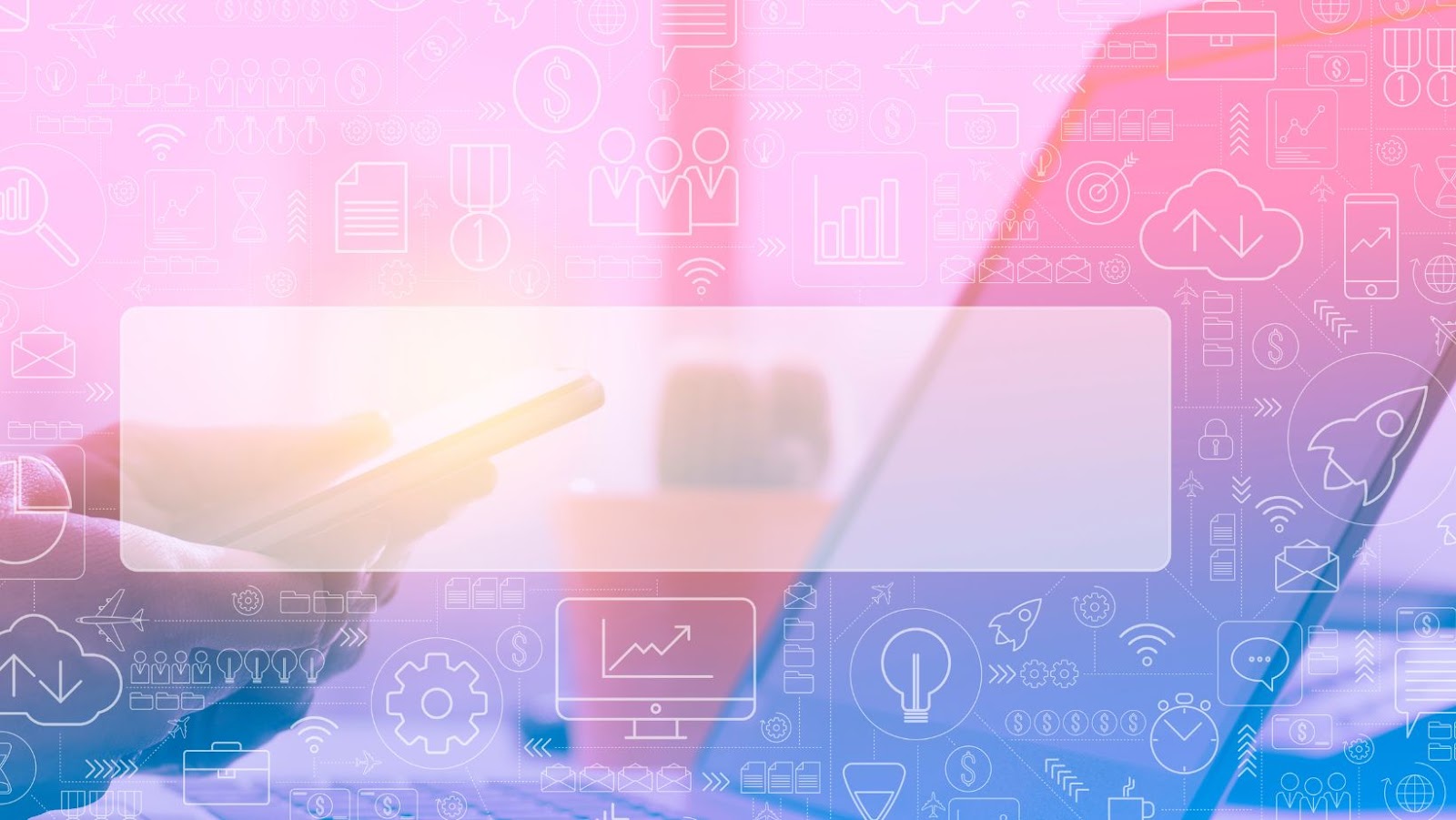 Investors Involved
Temasek, the Singapore Government's investment company, led the raise, with participation from existing investors including Glasswall Syndicate, Anthemis Group and the existing London Fintech Fellowship Fund. The round also included several corporate partners such as Citi Ventures and Allianz.
Wagestream's 'fintech-for-good' platform offers its customers greater financial control over their incomes and cashflow by providing instant access to their monthly wages. The new equity funds raised will be used to support international expansion of the platform including into the US and China markets.
Use of Funds
The London-based fintech platform Wagestream has just closed their largest ever 'fintech-for-good' fundraise, amounting to £80 million. A broad base of impact investors participated in this round, the majority being institutional funds such as the Children's Investment Fund Foundation and Schroder Adveq.
This tremendous achievement will enable Wagestream to continue its mission – helping vulnerable people better manage their finances by allowing them to access their earned wages as soon as they are earned, rather than waiting for payday. In addition, the expansion of these services will be used to improve financial health for many individuals and families in need worldwide.
The funding will also support three main objectives: product development & marketing, early repayment of existing debt and creation of new partners across Europe. Product development & marketing will further expand the current features on the smartphone app and web platform (including prepaid credit cards) allowing users from any country within Europe to efficiently control their financial situation while also receiving better insights into their spending habits. This includes products like direct debit spending controls, improving budgeting capabilities, better AI integration and improved analytics reporting capabilities. In addition, early repayment of existing debt is intended to continue reducing Wagestream's cost-of-capital obligations immediately, thereby immediately relieving many struggling with unsustainable high interest debts.
Additionally, the final portion of funds is earmarked for creating partnerships with European banks that would offer additional features to clients comprising lending opportunities and interface features such as payment management tools or website integration points. This proposal demonstrates Wagestream's commitment towards achieving world-class service while creating a unique symbiosis with partners who reach even further regions under the understanding that everyone deserves access to financial services no matter where they live or who they are.
Impact of Fundraising
Wagestream's 'fintech-for-good' fundraise has marked a new beginning in the fintech-for-good space, closing the largest fundraise of its kind. This major milestone not only demonstrates the need, but it also highlights the potential impact of fintech-for-good when it comes to helping people access their wages when they need them.
Let us look at the impact this fundraise can have on the society.
Benefits to Wagestream
Wagestream's latest 'fintech-for-good' fundraise has proved to be a valuable asset to their business. Financial technology, or 'fintech', uses digital applications that can solve traditional financial services problems innovatively. Wagestream's fundraising demonstrates that this sector is becoming more popular and profitable.
The benefits of this fundraise are numerous for Wagestream, including:
Access to more capital – Wagestream has raised more funding as a result of their successful fundraise, meaning they now have access to greater capital which they can then use to expand and improve their product range, making them more competitive in the market.
Extra brand exposure – The large size of the fundraiser and its fintech focus have given Wagestream maximum exposure within the industry, helping them increase brand recognition.
Showcase innovative services – Using fintech technology for fundraising, Wagestream has demonstrated its commitment and ability to create innovative solutions for quality products and services. This will help position them as leaders in the sector moving forward, which should further increase customer confidence in the company.
Investment from top firms – Wagestream secured investment from some of the world's most reputable firms such as Fidelity International, Wellington Management Company LLP and Bond Capital through this fundraiser. This shows that these institutions are confident about long-term returns for investors associated with Wagestream's products; a reassuring sign that should trigger more customers towards their platform over time.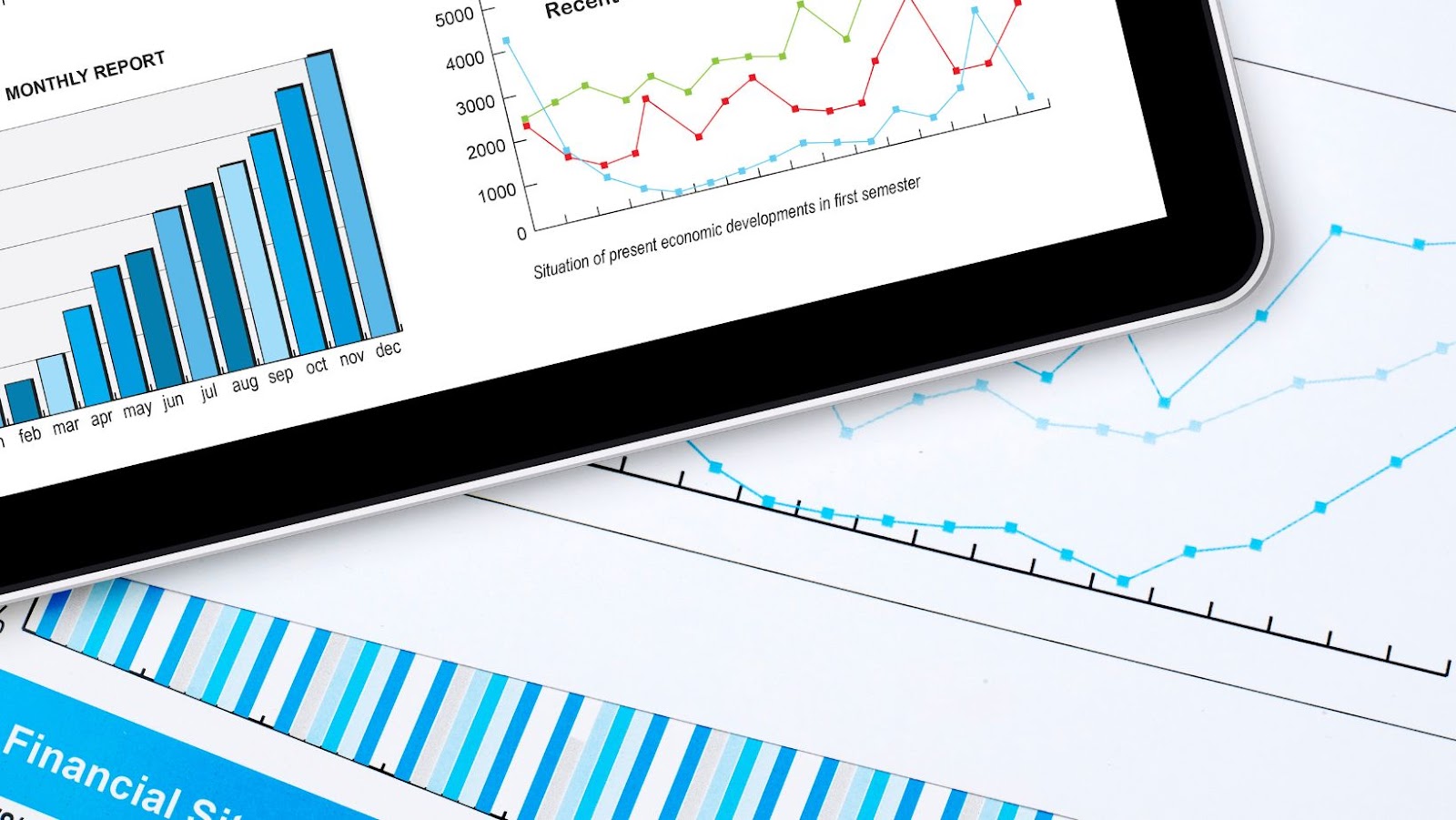 Benefits to Employees
The Wagestream funding round, which raised $60 million, could significantly benefit employees by giving them more access to timely payment options. The company is the leading technology provider of Intelligent Payroll Solutions and its ability to raise this level of funds highlights the potential of its cutting-edge offering.
Using Wagestream's services, employers can structure more efficient payroll operations while individuals and their companies receive ​timely payments​. This allows employees greater control over when they are paid and, as a result, improves employee engagement and productivity without increasing administrative burden for employers.
The 'fintech-for-good' fundraise also means employers will likely benefit through improved compliance, reduced payroll costs and streamlined reporting tools. In addition, the wider use of Wagestream's products means that organizations can provide employees with secure access to their wages from the day they earned them – helping them avoid taking on high-cost debt or relying on expensive payday loans. This greatly improves financial wellbeing and demonstrates a commitment to employee satisfaction that many find attractive in a potential employer.
Benefits to Investors
Using fundraising to attract investors can provide several advantages for a business. Investors who are interested in the company's services or products can commit to providing resources or capital to help the business reach its goals. In return, they may receive equity in the form of stock, bonds or other financial instruments.
Other benefits of fundraising include:
● Potential for increased visibility: Crowdfunding sites and other portals allow businesses to get attention from potential investors worldwide. Through these channels, a company can gain exposure and tap into an unexpected pool of ideal investors.
● Improved access to resources: Early-stage venture capitalists are more likely to invest if there is evidence that a company has already attracted resources from the community and other investors who believe in its potential.
● Faster access to expected finances: Fundraising allows entrepreneurs to take advantage of immediate liquidity by raising money quickly from numerous sources without finding individual backers or investors with deep pockets.
● Greater collaboration opportunities: Raising funds through collaboration not only gives businesses access to capital, but also provides them with networks of advisors and partners with shared values who can provide insight and introduce further connections that enable further growth opportunities.
Future of Fintech-for-Good
Financial technology (fintech) is one of the world's most disruptive and fast-changing industries. However, with the series of successful investments and fundraise by Wagestream, the future of 'fintech-for-good' looks promising.
As the company continues to attract investors from venture capital firms, let's understand what 'fintech-for-good' is and how Wagestream is setting the trend for it.
Potential Impact
The potential impact of Wagestream's 'fintech-for-good' fundraise is immense, with the funds being used to create a platform that will offer an employer and employee supported financial wellbeing solution. From supporting working parents, to providing access to payday advances, Wagestream's services will have a transformative effect on the financial lives of its users. Over time, this kind of technology could offer meaningful economic relief to large swaths of the population through instantly available pay when they need it most.
In addition, the company plans to redirect some of the funds raised to various initiatives aimed at improving financial health and literacy education in schools and universities and toward creating more inclusive opportunities within Europe's existing fintech industry. With these measures in place, there is real potential for measurable social impact to stem from this fundraising.
Wagestream's announcement marks an important milestone for fintech startups – particularly those operating with a social purpose – attempting to utilize emerging technology's capability to revolutionize our day-to-day experiences. Fintech for good offers hope for improved financial inclusion and prosperity for populations worldwide.
Challenges Ahead
The road to achieving meaningful progress through fintech-for-good will be a challenging one. Recent trends suggest that traditional fundraising models, such as venture capital and angel investments, are increasingly inadequate for addressing global development needs as these approaches substantially increase inequality. In addition, the industry lacks an understanding of existing business models and 'the implications of introducing technology' (McGill et al., 2017). These issues indicate that further research is required to ensure that initiatives like Wagestream's are successful in the long run.
In addition, ethical issues need to be taken into account when raising funds for fintech-for-good. While initiatives like Wagestream's have opened up the potential for more efficient deployment of resources to those in need, some serious questions still need to be addressed. For example, how can we ensure these funders don't exploit vulnerable populations or limit democracy by creating a digital divide? Many tech companies also generate profits from valuable user data, leaving citizens completely exposed to privacy violations and corporate exploitation (Lormel et al., 2018). Finally, such efforts require substantial financial investments; therefore, considering how such initiatives will be sustained in the future amid changing financial climates and economic volatility is essential.
To sum up, while Wagestream's fintech-for-good fundraise is encouraging news for social entrepreneurs looking for innovative ways to combat inequality and poverty; it raises several closely connected ethical challenges ahead which need careful consideration for fintech-for-good initiatives to reach their full potential.
Conclusion
The successful fintech-for-good fundraise by Wagestream closed recently is the largest ever such fundraise to be conducted in history. The company raised $111 million from a mix of venture capital and fundraise from family offices, Australian sovereign wealth funds and banks.
This activity highlights the growing need for more integrated technologies to make payment access seamless. Wagestream's mission of empowering employees with better workplace financial planning is increasingly becoming necessary for organisations that want to stay ahead in a competitive market.
The prospect is looking brighter for the future of 'fintech-for-good' as companies like Wagestream raise larger funds, demonstrating increased investment in technology that can benefit organisations and their respective employees.