Apple offers the popular MacBook Air and MacBook Pro models, which feature distinct capabilities to meet various needs. For those looking for a lightweight laptop with improved battery life and features, the MacBook Air may be the perfect choice. However, the MacBook Pro may be best for those who need more performance and are willing to add some extra weight to the everyday commute.
In this article, we will compare the new MacBook Air and Pro models in terms of design, performance, portability, battery life, pricing and more. By looking at each model side-by-side and exploring their pros and cons, you can make an informed decision as to which laptop is best suited for your needs:
Apple unveils all-new MacBook Air
The new Apple MacBook Air has been completely redesigned from the original model, featuring a thinner and lighter body, a larger display, and improved speakers. The new MacBook Air has a sleek and modern design, thanks to its tapered edges and durable aluminium unibody construction.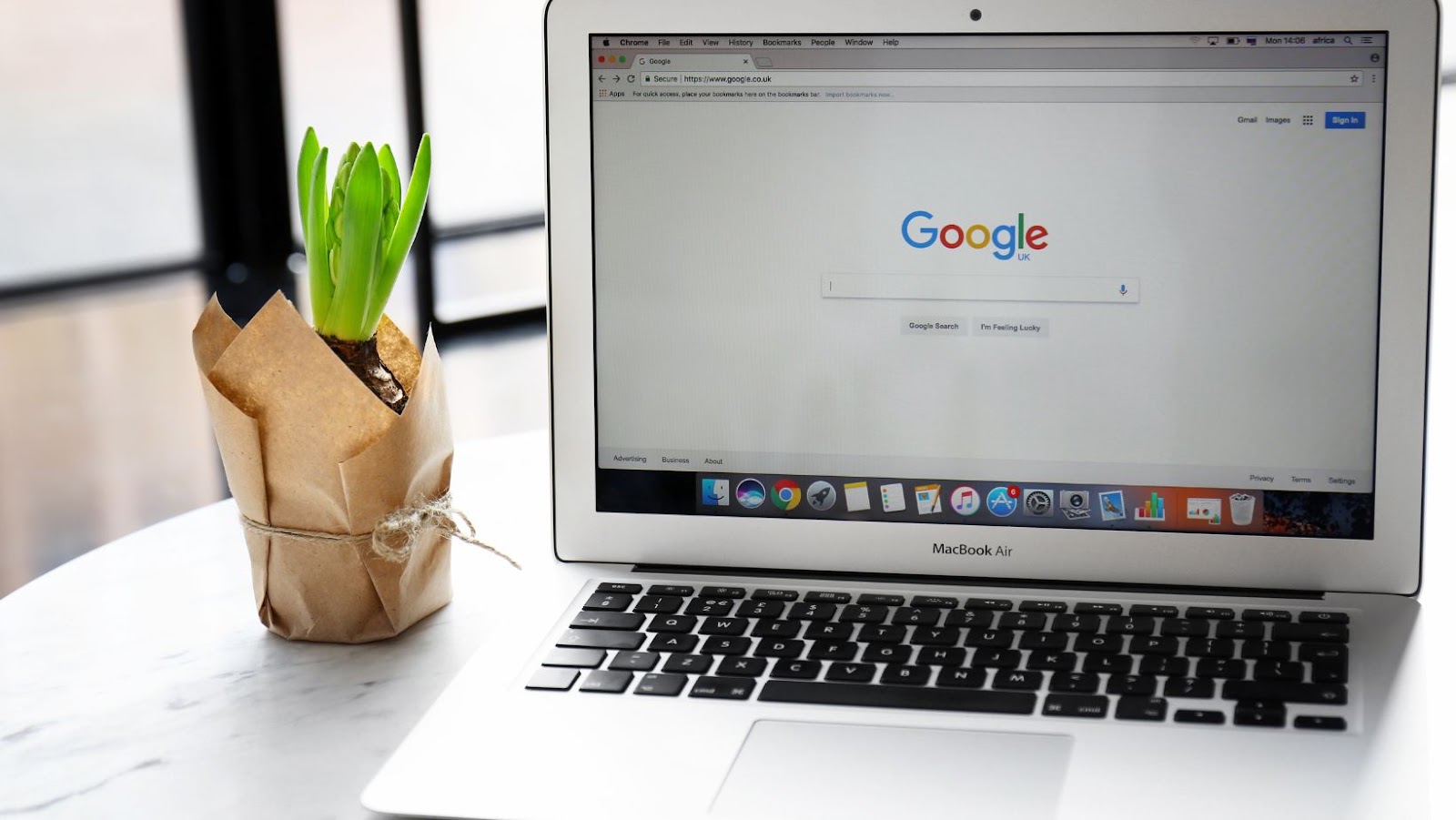 The MacBook Pro, on the other hand, still offers a classic and well-worn look, which some users prefer.
Body
The MacBook Air and the MacBook Pro share many of the same features. They both come with an advanced Intel Core processor and offer a range of RAM and storage options to suit your needs. In addition, they both feature Apple's Force Touch trackpad, which senses how hard you press on it and gives you tactile feedback as you use it, making your typing experience more efficient.
The MacBook Air has a slim profile and weighs just 2.84 pounds, making it ideal for portability. The screen is slightly smaller at 13 inches, but provides a high-resolution display of 2560×1600 pixels featuring Apple's True Tone technology, resulting in excellent image quality.
The MacBook Pro is slightly larger with a 13-inch or 15-inch screen size and weighs between 3 pounds (13 inches) and 4 pounds (15 inches). It features LED-backlit displays in both models at resolutions of 2560×1600 for the 13 inch model and 2880×1800 for the 15 inch model. Additionally, the MacBook Pro includes Apple's Retina display technology, ensuring that everything appears sharp, vibrant and realistic from any viewing angle. The graphics performance is also superior with Intel Iris Graphics 6100 on the 13 inch model and Iris Pro Graphics on the 15 inch version, meaning users can enjoy more demanding tasks like editing HD videos or playing high-performance games without lag or hiccups.
Keyboard
The MacBook Air and the MacBook Pro both feature a redesigned Magic Keyboard. The keys are 0.8mm spaced, making typing more accurate than cramped keyboards. In addition, both keyboards are backlit with a full-size arrow key layout. However, there is one difference – on the Macbook Pro you can choose between black or white backlighting of your keys, while on the MacBook Air it only offers white backlight.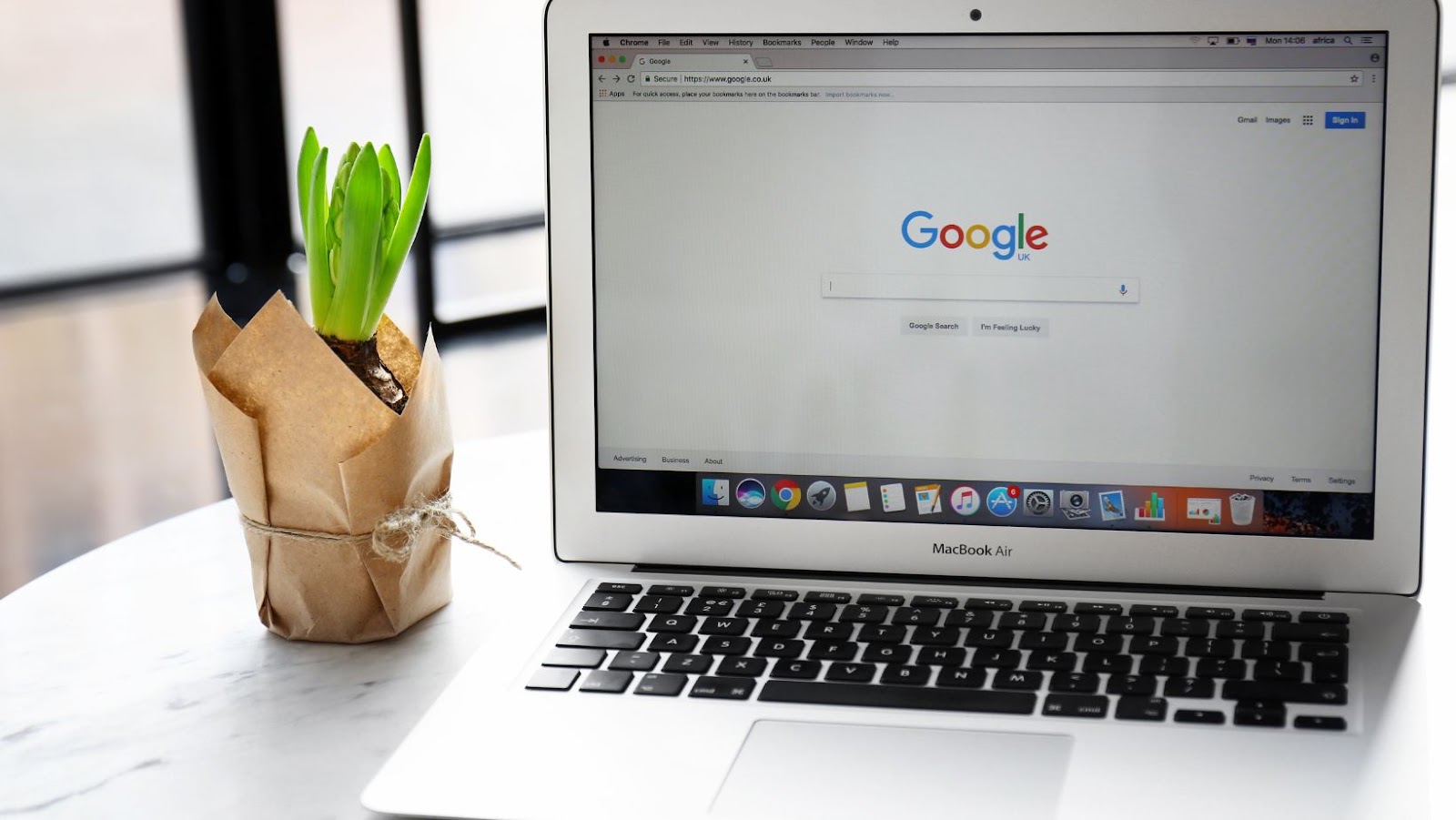 In terms of performance, both use the newest scissor-style 1mm travel technology that produces clickable feedback when typing. As a result, the keys offer up to 4x stability and quiet operation compared to their predecessors. The Magic Keyboard also provides a deeper keycap than its predecessor for more comfortable data entry and consistent uniformity of feedback for any keystroke, which makes paging through documents or typing code quicker and easier.
Display
The MacBook Air and the MacBook Pro boast incredibly sharp displays with a resolution of 2560 x 1600 on the Pro, and 2560 x 1600 for the plus models. In addition, both machines feature wide colour (P3) for vibrant colours and true-to-life images and an anti-glare coating to reduce annoying reflections.
The major difference between these two laptops is found in their screen sizes. The 2021 model of the MacBook Pro comes with a 13.3'' display, while its 14" upgraded version has a 2880×1800 resolution. However, the Air only comes in a 13" size with an HD resolution of 2560 x 1600 pixels. Although both devices have P3 wide colour technology, the Pro offers 500 nits luminance compared to 400 nits on the Air's display.
Performance
Apple has just unveiled the new MacBook Air and many people wonder how it performs compared to the MacBook Pro. This article will compare the performance of both models to help you decide which is right. We will go over:
Processor speed
Graphics card
Unified memory architecture
And more.
Processor
The new MacBook Air features 11th-generation Intel Core i5 and i7 processors that offer significant performance gains over the previous model. In addition, the Intel Iris Plus integrated graphics will provide decent gaming performance, although more intense gaming activities will likely require external GPUs.
On the other hand, the 16-inch MacBook Pro is available with 8th or 9th generation Intel Core processors. You can choose between 6-core and 8-core options depending on what you need. In addition, the dedicated AMD Radeon Pro 5500 M GPU is much more powerful than the integrated Intel Iris Plus graphics found in the MacBook Air, and provides up to five times faster performance for certain tasks.
Graphics
Graphics performance on the MacBook Air is fairly good for basic tasks, and will satisfy most consumers for things like working with small photo files, watching HD movies, or casual gaming. The Intel HD Graphics 5000 GPU in the new Air model gives it 40% more horsepower than the previous generation, so browsing and streaming videos are quick and smooth.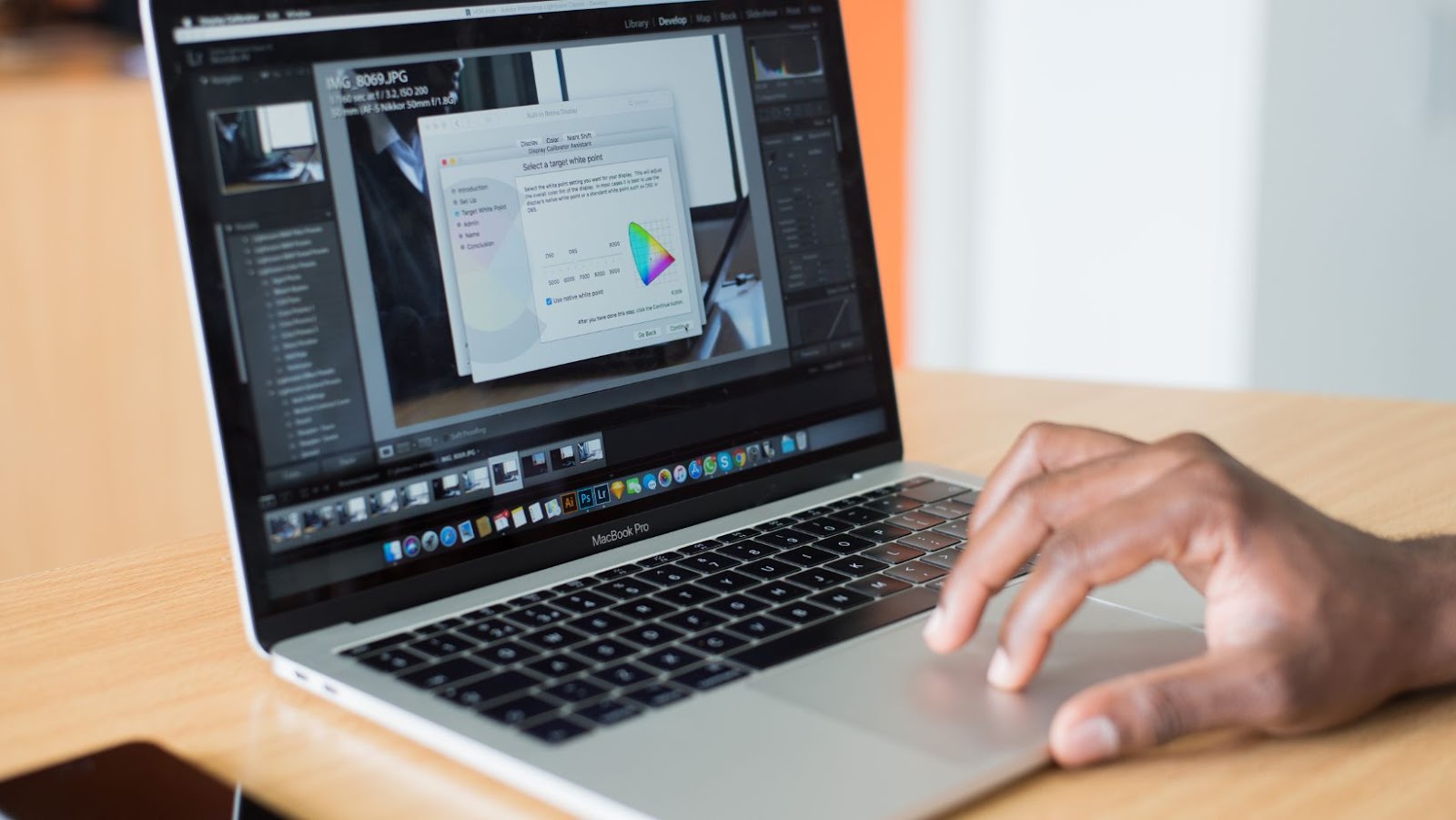 If you're into serious gaming or video editing the MacBook Pro may be a better choice. The dedicated GPU (Intel Iris Pro) gives you 80% more fps than the Intel HD Graphics 5000 integrated GPU on the Air. The Pro also offers up to three times faster graphics performance when powering two displays simultaneously.
Memory
One of the important factors to consider when comparing the MacBook Air and MacBook Pro is their memory. The memory affects the number and size of applications that can be processed simultaneously. Both devices have 8GB 2133MHz LPDDR3 onboard memory. Still, the MacBook Pro get upgraded to 16GB or even 32GB, providing enhanced performance for tasks like streaming 4K videos and editing photos or videos.
Furthermore, with options for up to 2TB of solid-state storage on the MacBook Pro, users can store more documents, music, photos and videos without any concerns about space. The latter's also a great option for those who work with video editing software because it provides enhanced read/write speed necessary for rendering tasks. On the other hand, the entry-level 64GB storage option on the MacBook Air may create issues over time as more data accumulates in an active user's system.
Connectivity
The new MacBook Air and MacBook Pro both come with two Thunderbolt 3 ports for data transfer and charging and a headphone jack. The MacBook Pro gives you four ports, while the MacBook Air only has two. The MacBook Air also has more wireless connectivity options, such as Bluetooth 5.0 and support for Wi-Fi 6.
The main difference between the two models is that the MacBook Pro has more ports and expandability options.
Ports
One of the major differences between the new MacBook Air and the MacBook Pro is their ports. The 13-inch MacBook Pro offers more ports than the new MacBook Air, so it would be more suitable for someone who needs to connect multiple peripherals simultaneously.
The 13-inch MacBook Pro has 4 Thunderbolt 3 (USB-C) ports, an HDMI, and a headphone jack. Each of these Thunderbolt 3 ports can connect an external monitor or other devices, such as a printer or dock with dual displays and other peripherals.
The new MacBook Air has only two Thunderbolt 3 (USB-C) ports, which can also be used to connect an external monitor or other devices. It also has a headphone jack but doesn't have an HDMI port like the 13-inch MacBook Pro. This could be more limiting for someone who needs to connect multiple peripherals simultaneously.
So if you need multiple ports and to be able to connect many different accessories quickly and easily, then the 13-inch MacBook Pro is likely your best bet over the new MacBook Air with its two available USB C type ports.
Wireless
One of the key differences between the new MacBook Air and the MacBook Pro is their connectivity options. The MacBook Pro's Retina Display allows for faster downloads, provides better clarity and brighter colours than ever before. It also offers twice the connectivity options compared to the new MacBook Air.
The new MacBook Air features 802.11ac Wi-Fi, up to three times faster than previous generations. Its dual broad-band antennas can reach up to 867 Mbps while maintaining high connection quality and stability. In addition to connecting with fast internet service, it allows you to stay connected with peers through direct peer-to-peer connections at up to 80 Mbps throughput over Wi-Fi. Furthermore, through its Bluetooth 4.2 technology, you can connect wirelessly with peripherals such as mice and keyboards from compatible devices from up to 10 feet away, ensuring an uninterrupted connection experience when using accessories such as ones from Apple's Magic series line of products.
The all-new 15 inch and 13 inch Retina Display MacBook Pros feature advanced 802.11ac Wi-Fi technology that delivers 50% greater performance than those found on many older notebook systems connected via 802n networks at even farther distances of up to 1 mile away while still offering a reliable and robust connection performance at close ranges (up to 20 feet). With Gigabit Ethernet via Thunderbolt 2 ports available on both sizes of laptops, you're guaranteed a reliable and high speed wired connection experience when networking or connecting in locations with rarely poor wireless service ranging through hotspots, home offices or data centres alike where lightning fast data transfers are a must have feature designed around ease of use found only in these beautiful laptops offered by Apple Incorporated.
Battery Life
The battery life of the MacBook Air and the MacBook Pro are similar, offering up to 12 hours of web browsing or up to 13 hours of video playback. The two laptops also offer up to 10 hours of wireless web browsing, and both offer Turbo Boost speeds, allowing you to access more power when needed for significant boosts in speed.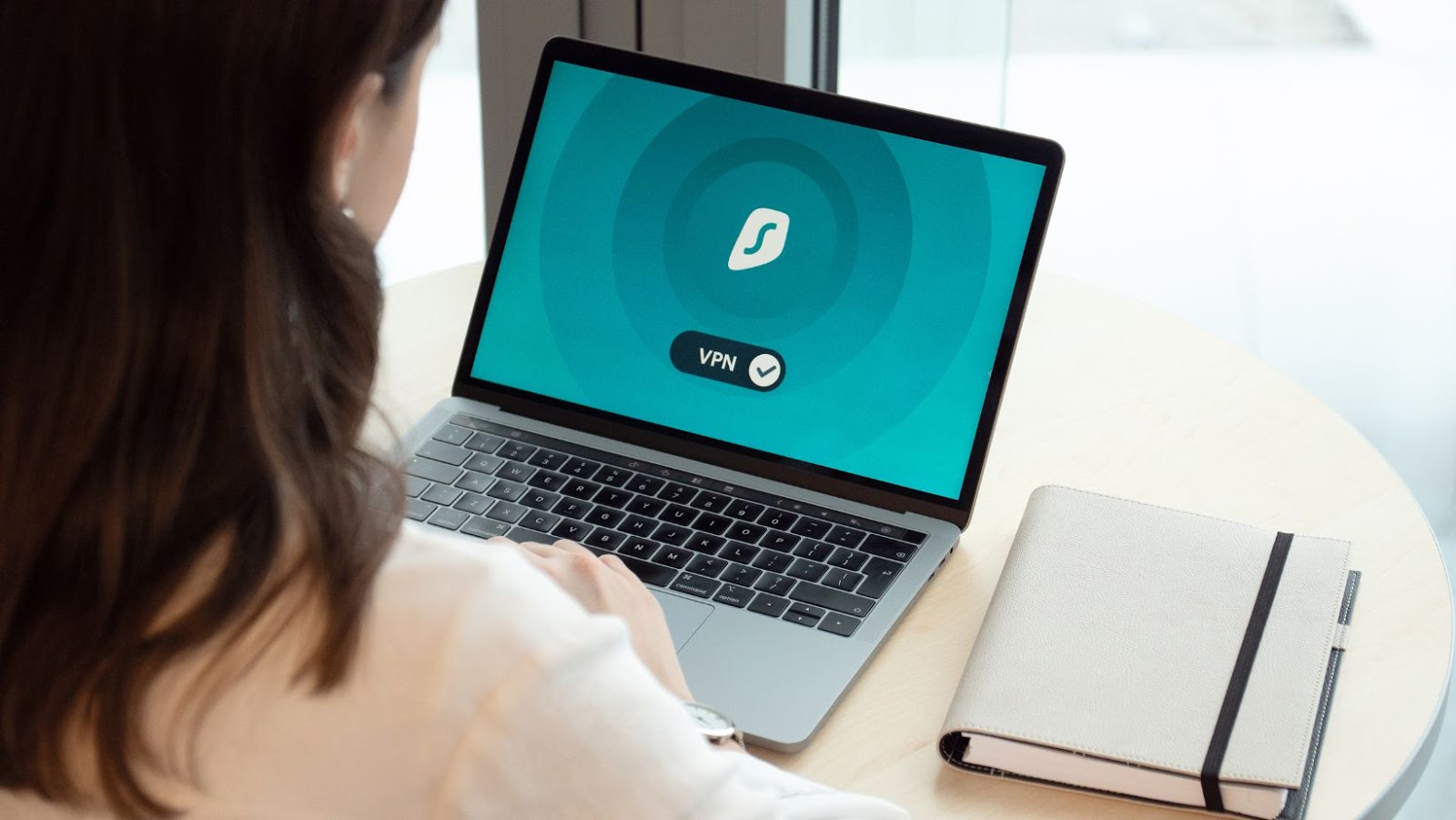 However, there is a slight difference in the battery charges between them: While the MacBook Air can provide 17 watts of power with a USB-C charger for fast charging, the MacBook Pro can provide 87 watts with its Thunderbolt 3 charging port. This gives users significantly faster charging and boosts performance during intensive tasks like video editing and gaming. Both laptops come with fast-charging capability but depending on your plans for intensive computer usage, the slightly faster charge rate on the MacBook Pro may be the ideal choice.
Price
When comparing the MacBook Air and the MacBook Pro, one major difference is the price. The base model of the MacBook Air starts at $999 for an 11-inch screen, while the base model of the MacBook Pro is priced at $1,299 for a 13-inch screen. Prices can reach as high as $2,499 for a fully loaded 15-inch Macbook Pro. Additionally, many customization options are available for both models.
Depending on your needs and budget, the MacBook Air or Pro may be right for you.
tags = strikingly thin design in four beautiful finishes, arger 13.6-inch Liquid Retina display, 1080p HD camera, magsafe charging macbook, 13inch macbook pro, powered by the new m2 chip, 2022 wwdc macbook air iphonegurmanbloomberg, 2022 apple intel wwdc iphonegurmanbloomberg, 2022 apple wwdc iphonegurmanbloomberg, apple intel wwdc iphonegurmanbloomberg